Mito Community Wall
Connecting Bloody Long Walkers with the mito community. A place to leave messages of thanks, encouragement and inspiration.
Toni Catton
We first heard about The Bloody Long Walk in 2016, when our daughter Alana was diagnosed with mitochondrial disease. Every year since, we've had an Act for Alana team made up of friends and family complete a Bloody Long Walk event. The walk became a way for us to come together and do something positive in honour of Alana. At every event, we are reminded that we are not alone, but are part of a large community of people completing the challenge together, for mito. Thank you to each and every one of you.
Preeti Raghwani
We first heard about the Blood Long Walk in 2019, when our beautiful baby girl Ziya was still with us and had been diagnosed with a rare subtype of mitochondrial disease. Sadly she passed away days after the actual walk and I was unable to be on Team ZIYA because of her end-of-life stage. However we had rallied up up to 60 friends, acquaintances and well wishers and they all started and completed the entire walk with so much love adoration and enthusiasm we are forever thankful to them for this and they raised tens of thousands of dollars in Ziya's honour for the foundation. It was such a paradox and monumental moment to see everyone who had dressed up as superhero for Ziya and supported us as a family and as a community. The walk embodies so much for us and the foundation have been so supportive to us year after year. We are so grateful for everything
Kim Harrison
I was officially diagnosed with mitochondrial disease in 2018 at the ripe old age of 48! It was a long journey to get a diagnosis and then a gut-wrenching reality to find that there is no real treatment and definitely NO cure! Thankfully, I was put in touch with the Mito Foundation and through them I heard about the Bloody Long Walk. Strangely enough, I have ALWAYS loved walking… I would often refer to myself as the Forest Gump of walking. I didn't want to take this diagnosis lying down! So, I did the only thing I knew how to do…with family and friends, I signed up "Kim's Keen Team" for three Bloody Long Walks back-to-back! Soon after signing up, I found out that a friend from work had lost two beautiful boys in his extended family to mito. His family also takes part in the Bloody Long Walk...if I needed anymore motivation this was it! Each year since then "Kim's Keen Team" has proudly walked in at least one BLW event! This year has seen me resign from the job I loved because of what mito has done to my body. (Seizures, vision & memory loss, I can no longer eat solid foods ?) So, even though it gets physically harder for me each year, I look forward to seeing the familiar faces and meeting and talking to new people along the way. I will be meeting the most amazing and resilient people along the way; they give me the strength and courage to keep going. The Bloody Long Walk for me, is not only a great chance to meet & mingle it gives me hope that one day there will be treatments and ultimately a world without mitochondrial disease.
Sean Murray
As a member of the mito community, I know that putting yourself and your story out there isn't always easy. But it gets easier when we think about why we're doing it - in my case, to honour my brother Pete and my mum Lorraine both of whom died from mito ... and in the hope that it will make a difference for those to come. I've been involved in every Bloody Long Walk since the first event in 2013 in one way or another (no, I haven't walked them all!). I've seen the tens of thousands of people who get on board with this great cause to make a real difference to Australians impacted by mito. If you're reading this, then please know that you are doing an AMAZING thing! It makes such a huge difference and gives us the inspiration to keep on walking. THANK YOU!!!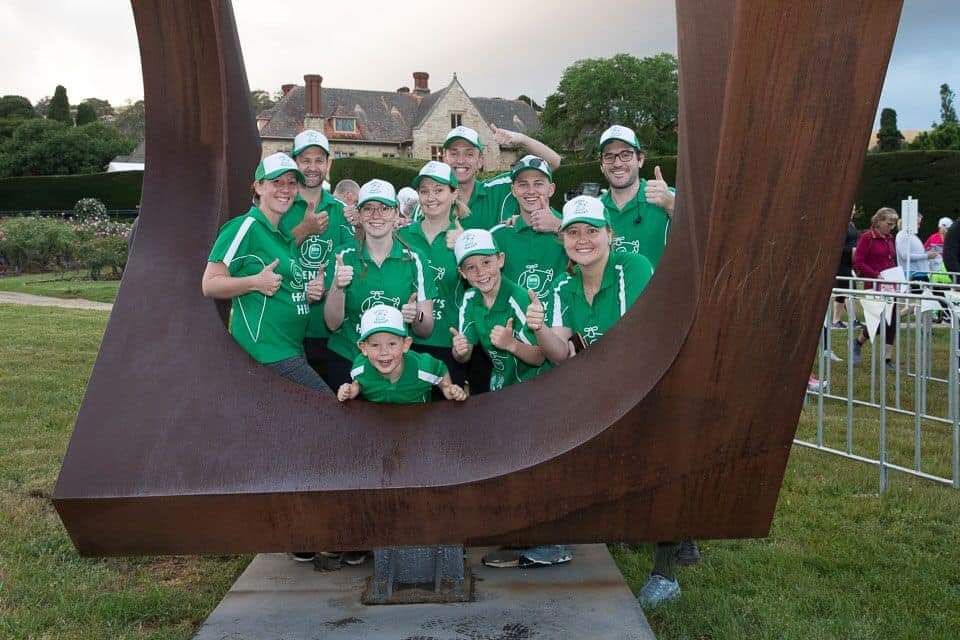 Carl and Nicole
Henry's Heroes has been participating in The Bloody Long Walk since 2016 in memory of our son, Henry. Our aim is to complete each walk but so far we have been to Sydney North, Canberra, Adelaide and undertaken the virtual walks. Some we have doubled up on. We are eternally grateful for the support of our community along with the Mito Community to raise funds and create awareness around Mito. We look forward to the walks every year and try and chat with as many walkers on the way to hear their stories or share ours.
Laura Barker
I was diagnosed in 2016 with Mitochondrial disease, which is when I discovered the Mito Foundation. One day I hope to complete the walk myself and be surrounded by support for a great cause. Until then, THANK YOU to every individual who takes part and raises awareness for the mito community.