We're walking 35 kilometres in The Bloody Long Walk. That's 46,200 steps in one day!
Huon (Huey) was born on the 31/10/2015. From the first week of life, he was diagnosed with Hypertrophic Cardiomyopathy, Lactic Acidosis, Renal Cystic Dysplasia and Hypoglycemia. After five weeks in the NICU, we were finally given a likely diagnosis of 'Mitochondrial Disease' and were signed up to the exome sequencing program run through the Royal Children's Hospital. As concerned parents, we researched what this diagnosis meant for our beautiful boy, and we, unfortunately, learnt that this was a 'life limiting' condition and the prognosis for a baby was poor. Just before Christmas, we took Huey home knowing that our time with him could be short and sort to make some very special memories with him.
We had six precious months where we met a laid back, joyous little boy who stole our hearts. We were told that a lot of Huey's life could be in a hospital. Miraculously, he was relatively healthy over those six months, and we were fortunate to take Huey on holidays. We shared special moments with our friends and family and enjoyed life. We called Huey the 'International Man of Medical Mystery' because he looked healthy to those who met him and we did not, and still do not two years later, have a firm diagnosis. Unfortunately, Huey's Cardiomyopathy progressed rapidly, and he passed away peacefully on the 27/5/2016 surrounded by his family.
Thank you to our Sponsors Anonymous Jacinda Cadman Caulfield Grammar School Beachwood Homes Delplant Civil Contractors Katie And Josh Mcneill Andrew Moyle Ibulk Holdings Shelley And Gary Underwood Charlton Degg Peter Cadman Dean Webber John Mcintosh Abbie Roodenburg Simon Cox Anonymous Pete Mccormick Anonymous
Kenise Tong Anna Dowling Noel Carolyn Spencer The Mills Family Peter Butler Simon Duncombe Satah Phelan Family Xxxx Simon Hunting Sarah Ebsworthy Lam Hugh Parket Kym Robinson Considine Family J Mcnair & D Norman Andreas Gregoriou Craig Fiedler
Ark Testing Vivi Nguyen Lucy, Ian And Michael George Leith Marshall Connie Besselaar Anna Laven Urban Edge La Vicky Yang
Justine Semmel Pip Lees Chris Mccarty Aimee Marriott Sandra Murphy Stuart Calder Chris Fetterplace Julie Jones Emma Carey Shane Thiedeman Ryan Pritchard Nerine Erasmus Margaret Johnston
Louise Cara And Bill Louise Dorian Toni Cookson Vincent Ho Pat Glaubitz Sj Owen&sally
Fundraising Goran Petrushevski Simon Kelson Alexeena Murphy Chris, Julie, Tasmyn And Amber Lachlan Underwood Kate Cooper Suzie Alev Renuka Rai
Daniel, Emily, Isla And Sophia Willis Heather The Rankins
Anonymous Cindy Kozel Jemima Jarman David Mason Ss Rhiannon Hill Karen Tipping
Kate Vicary Linda Williamson
Tony White
Scott Lord Janine Evans
Kylie Middlemiss Kat & Adrian Bosker Candice Fraser Dean Webber Emma Burchell Bec Paterson Paul Shenton Mill, Glen And Harp Xuereb Maria Ierino
Karen Mcardle Faye Premsara Nv Craig Hall Robert Hatherly Anonymous Chris Smith A_space Damien Quinlan
Natasha Jeremic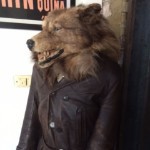 Simon Lofts David Long John And Sonia
Susan Seedy Felicity Glennie Julie Macpherson Lee Oettinger Graham Nolan Anonymous Michelle Maher Katrina Nehme Kimberley Seedy Ryan Orchard Kirsty Courtney & Nick Anthony M Dave Norster Hugh Lara Emma Smith Sarag Been Campbell Heather White Andrea Wilcock Thuyen Nguyen Suzanne Williams Rhonda Barns Deion Moore Simone Enticott Tanya Spence Jake Talbot Jacqui Penry David Braid David Braid Sharon Dart Courtney Mitten Aarti Bundhoo Jodie Stephens Katie Trand Janine Ward Michael Brookes Jenny Burchell Dale Marks Eva Lucenet Eva Lucenet
Anonymous
Yuz Rozenblum Andrew Bishop Jason Lau Andrew Ohara Rebekah Webb
The Woodwards Ninie Famtan Roger Skofic Kevin Noonan Katherine Lingard Janna Drysdale Amanda Jones Carolyn Barton Abbie Roodenburg Tom Neudorfl Morgz Deborah And Michael Wayne Jewell Russell Lim
Jackie Dowling Matt Harris Gemma Carr Vena Bucholtz Lauren Smith David Braid Lou Skepper Ben Rowe Peter Horacek Andrew Hii Kelly Barnett Franco Brad Treloar Fleur Stefani Sophie Tsakalis Kim H Kim H Kim H Gill Ford Kim H Kim H Kim H Alisa Hood Kim H Ros Saul Heather Dias Cathy Nystazos Mary Killian Andrea Nelson Andrew Scotto Trish Shibaoka Joanna Zhao Lianne Paul Max Roberts Kusal Pathiraja Julia Mcleish Stephanie Sanderson Megan Wilmann Sass Hobbs Brian Way Fiona Bruning Anonymous Barb Hogan Bach Jacqui Slaughter Leanne Drake Jardine, Kiara And Coops X Sharon Meehan Amy Cumming Anonymous Craig Hall Courtney Davidson
Shelley Simpson Tam Hales Ulrich Janecka Sharon Lynch
Venetia D'cruz-selvon Trish Shaw Kirsty Newton Kevin White Adam