Details for the walk!
You guys have been amazing so far and thank you all! Still, time to get friends signed up and more donations! The upcoming walk this Sunday, 25/08/19, we will be leaving at 7:40 from Yarra Bend Park. Last year the start line was at the end of the entrance road, signs will guide you. Please arrive earlier as you will need to receive your bib for the race and we will want to get a team photo. Remember to wear green and gold!
BACK AT IT AGAIN WITH THE BLOODY LONG WALK
After a great year last year with the largest group the Bloody long walk has ever had we want to do it again in support of Blunty. Get around it!
Thank you to our Sponsors Anthony And Shona Holdsworth Melbourne Tile Transport Jesse Ash Sue And Ian Anderson John Knowles, Knowles Group Giovanni Carbone Trinity Year 11 Movie Night John Kondopoulos
Anonymous Simon Latchford
Penelope Faure Heather Janes Jill Barclay Clive Vickers Philippa Drynan Richard Tieu

Sandra Logan David Palfreeman Ken Janes Frank Rocca Simon Cooke Georgia Blunt Staci Matheson Alicia White Louise Roberts Anonymous Matthew Kondopoulos George Lefroy Gerard Butler Mary Sallmann Jack Lefroy David Coulter Anonymous
Graham Anonymous Tim And Catriona Wells Sam Riggall David Blunt Bill Gioftsidis Nm Marlene Pittoni Nichola Lefroy Stephen Wong Roger Mcpherson Thomas Sallows Nicholas Hoogenraad Phil De Young Knowles Kerry Anonymous Ben Wu Bruce Thompson Michael Chang Anonymous Rick N Sandy Smith Con Moshopoulos Sue Fenton Al & Sue Andrew Port Kirsten Kiefer Sue Chiaramonte Simone Hartin Dianne Semmens Christina Wilson
Robyn Stargatt Anonymous Miranda Lewis Paul Howard Glenn Kiefer Tracey Mcpherson Zachary Poutakidis Cooldrive Graham Teal Pam Kerry Atkinson Family
Kate Fewster Anna Horne Patricia Alfred William Crowe Carolyn Smith Devika Sivalingam Dean Waters Anonymous Paula Paziotis Amanda Hayter Scott Harris Kylie Verburgt Judy Rish Mishra Annabel Drynan Jonesy And Ranger Fran Lefroy Daniel Miric Mathew Browning
Td Plastering Pty Ltd Tony Ruberto John & Kaye Watson Deb & Steve Murphy Florence Edwards Tony Bird John & Kaye Watson
Jk Lachlan Moore Max Alder Ethan Edge Sean Curtain Sam Wells Aunty Heng Aunty Kheng Grandma Donna Bird M&m Curtain Renae Clinton Victor Fejes Callum Deed Nicole Date Simone Hartin Leigh Davies David Weinlich John Fleming Rina Stefani Therese Mccoppin Sam And Kaity Munro Bailey Beamish Ally Mannix Steven Xenos Martin Batt Glenn Petherbridge
Meran Jennings Lynne Pal Paul Nash Ben Abrahams Blinds Are Us John Fiona Everingham Dean Peters Therese Mccoppin Therese Mccoppin Melissa Whitehead Marj Lefroy Anonymous Matthew Lara Pat & Doug Young Elaine Pullum Paul Tony Wells Bill Kondopoulos Andrew Wallace Chris Chang Matthew Baird
Chani Wijeyaratne Rochelle Teachey Anonymous Jake Helder Keegan Vickers Angus Janes Nicholas Maher Perera Family Luke Scobie Maree Dean Anonymous Alan Daley Tania Emmett Carina Watson Anonymous Tom Stella Pauline And Ray Whitehouse Matthew Kondopoulos Darren Hartin Tony Bonanno Spencer Barendregt Previn Pereira Sharmini Kumar Terry Gu Karen Shamieh Mervyn And Kay Lewis Carolyn Harris James Thyer Malcolm White Frankee Anonymous Georgie Partridge Anonymous Carina Watson Brenda Carey Anonymous Joy Edge Carina Watson Annabel Drynan Anonymous Annabel Drynan Emma Roberts
Daz & Nat Higgins Milly Messer Sue Sala Kath Grey Fiona Jewell Anna Brown John Tabbagh Will Kirk Ruljancich Family Fiona Lear Callum Robertson Felicia Brown
Fee Ackland Colin Styles Tom Mckie Jodie Perry
Sharyn May Russell & Jenni Williams Fred & Carole Clarke Richard Price Tim Carrigg Dilip Ratnam Mandy And Darren Natalie Tabbagh Anthea And Gianni Scarano Rochelle Margaret Fankhauser Shantha Wilson Rajaratnam Anna Brown Cameron Edge Vince Romano Andrew Edge Ruby Bull Wayne Clinton Will Latchford Emily Ghantous Trav Keegan Vickers Fairlie Marsland Keegan Vickers Anonymous John Hand Danielle Stavroulakis Matthew Edge Patricia Lawson Anonymous Miriam Eldridge Samuel Sims Richard Crocker Kay And Norm Taylor Andrea Barton Prudence Harvey Tania Mitropoulos Anne Delaney Suzanne Thursky Karin Alijagic David And Natalie Mcgregor Thomas & Rochelle Bugno Mary Barron John & Anne Sarah Clifford Preethi Jayawardena Julie Carroll Zoe Sakell
Richard Blackwell Kirst Rick Cass And Jess Callum Watson
Belle Meg Mulia Anonymous Daniel Gu Everton La'brooy Matthew Nasalio Robyn Moore Lachy Marsh David Taylor Peter Hayes Peter & Sarah Clifford Petrina Crocker Helen Lavery Kue Ching Teh Anonymous Shoshana Jackofsky M Tan Melanie Clarke Kate Noppert Ollie Arrowsmith Peter Redden Georgina Cheale Jamie Harris Shaeron Murray Bill Gioftsidis Jo Slater
Janis Roworth
Nic Macisaac Sam Kershaw Anonymous Christopher Jackson Bill Gioftsidis Jaz Ludlow Jim & Christine May Anonymous Dr Ron Zukerman Kate Norton Devin O'keefe Jon Etkins Elise Vayenas Matthew Kendall Chris Kiernan Lindy Bufardeci
Lewis Cronin Cousins Melinda Bell Zachary Jiang Aunty Antonia, Uncle Rick, Alvie And Clemmie Ebru Celik Jack Lear Ethan Hunt Thomas Bugno Sean And India Curtain Ben Mescher Max Alder Tom Sellwood Nathan Cotton Hamilton Crouch Aleksandar Gillian Josh Mannix Rishov Doloi Jackson Semmens Luke Logan Richard Alder Alex Thompson Anthony Nolan William Slane Lucy Helder Stanley Chen Oliver Gow Hugo Lyons Keenan Lucas Sakell Richard May Kirstie Mananov Pabst Family Matthew Kiernan Amelie Duggan Harrison Dehne D & J Sankey Anonymous Alex Lewis Cate Metzeling Kelli Mcleod Sharon Murphy Jess George And Kathy Baltas Taylor Dossetor Elaine, Sophie And Scott White Pia Graham Rosemary Gardner Michael Sabelberg Greg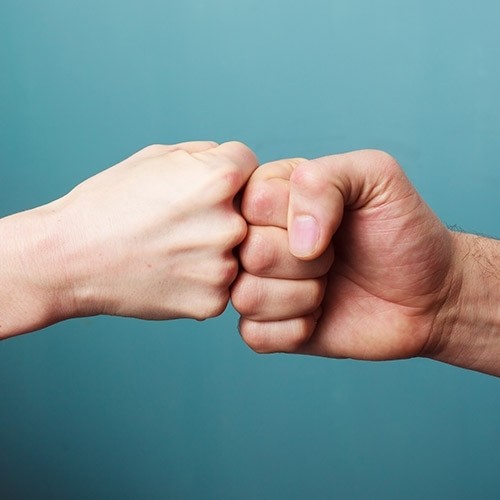 Aloma Obialor Nick Gow
Wendy-anne Freeman Anonymous Anthony Brownrigg Anonymous
Juliette Robson Nic Seater Jack Hardstaff Emma Barrett Jake Wilson Xavier Karagiannis
Angela Mcwhinney Sally Crocker
Kabratian Pty Ltd Judy & Ern Kiefer Anonymous Chris Wignall Julie Buggs Mary Delzoppo Will Morrish Mia Delzoppo Ethan Delzoppo Tom Biggs Jamie Harris Ryder Susman Donna Buchanan Rocky Novembre Lynne Novembre Belinda Novembre Tim Sallmann Tania Novembre Anonymous Matt Maddy Messer Matt, Truffles & Jazz Mette Koch Noel Ancell Linda Whiteside Giselle Moore Gemma Webb Keegan Vickers Peter And Lucinda Williams Devin O'keefe Isaac Romano Leon Nicolaidis Kristen Gatt Charlotte Myers Georgia Barker Laura Chiaramonte Hutchy Carolyn Hill Chris Walker Lena Lay Eddie Biggs Tahlia Piccioli Anonymous Amy Wasbutzki Anonymous Emily Renton Thomas Andronis Silvano & Rosa Miric Helen Hand
Simon Latchford Anonymous Cate Hardham Nic Manae And Sez Harry Glynn Milla B Susy Spinoso Will Lindsay Sienna Watson Liv Murdoch Kim Mclaury Bennett Baker Orlando Green Noah Farrelly Duy Nguyen Michael Romano Anonymous Alex Sarlos-welsh Anonymous Tabotha Simpson Gemma Webb Caleb Minehane Debra Eustice Ved Jithoo Dillon Waldron-clark Aaron Lee Amy Hale Jacqui D Will Murphy Aliss Nixon-mcivor Alice Nixon-mcivor Archie Perkins M Wagner Amy Daniel Makohon Rachel Svensson Noah Farrelly Noah Farrelly Noah Farrelly Daniel Ioannou