We're walking 35 kilometres in The Bloody Long Walk. That's 46,200 steps in one day!
We are walking for Noah. Noah has mito and he's a little legend with a awesome smile and a wicked sense of humour. But he's also been through so much.
Noah was born prematurely at just 29 weeks. At a young age, all sorts of things went wrong. He was allergic to all food, he needed to be tube fed and he started to have Stroke like episodes which came without warning and each time took a little piece of Noah away.
His condition progressed with frightening speed with his brain damage increasing and long hospital stays. At the age of seven, Noah was given finally a diagnosis of mito. Nothing can prepare you for being told your child has mito, but at least with a diagnosis people wanted to help us. We have the most amazing medical team around us now.
Noah turned 9 in May but he still only has 28 safe foods and is fed through a tube 24/7, which is inserted directly into his stomach. Noah has experienced multiple stroke-like episodes which occur without warning. Each stroke has caused significant brain damage, including to his brain stem. Noah developed a lesion in his spine which meant he has lost the use of his left leg. His muscle also wasted in just weeks, just another part of the mito. The unknown is the hardest part of mito for so many people.
Despite everything Noah has been through, he is always smiling…and trying to make others smile. He loves Star Wars and our lounge room floor is covered in lego. He's building a hospital at the moment complete with MRI and operating rooms, and hopes to be a brickmaster one day. He's a got a big heart and loves to zip about on his new wheelchair and make grown-ups gasp as his stunts! Ask him how he feels he says, "I choose to be happy."
Thank you to our Sponsors Jess And Lianes Waste Solutions Deanne Oconnor Bacchus Marsh Primary School Justin Watt Simon Baldwin
Lydia Bergantino John And Elaine Nagle
Anonymous Finance Design Anonymous Allan & Vicky Marett David Schuppan Adam Elliott Alex Wong I Like It Direct Pty Ltd
Eva Tartaglia
Mrs H And Family Xo
Baker Family Matt Tricarico David & Michelle Nagle Peter Johnston James Bretnall Karen And Jo Robinson Rp Anonymous Gus N Dee Deane Hannah Horszowski Fred Vella Louisa Hayton Mike Nagle Stephen Hanley Enio And Mina Victoria Cook Ian Leighton Horsemanship Slocombe Excavations Elena Currie Deanne O'connor Shylo Tui Genevie Pusterla Anonymous Roslyn Melling Shaan & Lisa Tahu
Victoria Landells Complete Commerce
John Vella
Anonymous
Fred Vella
I Like It Direct Pty Ltd Yvonne Muller I Like It Direct Pty Ltd Dianne Van Vliet Anne Phyland Melinda Williams Jenn Johnson Montessori Gold Coast
The Real Dads Of Melbourne Nita Bhatiani Lee Campbell Anonymous Angela Rocky Carbone Richard Levett Shane Thomson Leesa Attard Christine Redmond Slavko Todic Daniel Matthews Kath Spiteri Corinne M Keith Family Sam Rigopoulos Anthony Hudson Williams Brett Deborah Jensen Helen Barlow Calvin Pusterla Danny Laura M Annie Carroll Elena Currie
Sally Koerner Samuel Logan
Mackenzie Quick & Family Anonymous Bec Morton Karen Macchini Anonymous Kathleen Jephson Finance Design Ness Ron Fair
Amelia And Georgia Laura Leahy Anonymous Bradley Fernando
Anonymous Adam Campbell
Ness Simpson Clare Ryan Trevor & Karen Kick Rob & Julie Jacobs Andrew Koerner Rose Geoff King Bianca Sciessere
Megan Gaukroger Sharlene Spiteri Debra Steers Charlotte Kennedy Andrea Cochrane Morgan Fava Sally
Jane Darrou Jenyce Victoria Cook Alicia Hannah Kiddy Kats Photography Denise & Chris Frazzetto Riona Eileen Condon Mark Gilliland Matthew Weston The Hudd's Courtney + Jake Tamara T Rob Florence Jessica Salvestrin Cheryl Wood Gavin De Zylva Deb Mackley Pauline Samson
Katrina Grant Lisa Wagner Renee Brooke & Brenton Mchatton Vicki Abbie Chapman Daniel Kennedy Bert Horse-osky Candice Ortisi Carolyn Shannon Eddie Blass
Anna Bernadette Tilburn Larissa Samuel Sara Rizvi Aaron Roach
Dr Jed Anonymous Sarah Marsland Colin Gudgeon Jen Mcbride Laura Morley Brimble's Danielle Konstantas Shirley Mitchell Mary Busby Elise Jordan Dexter
Natasha Howell Vinnie Russell Peter Hehir
Susie And Jarrod Middleton Pamela Bailey Amanda Meg Watson Aidan Nuhanovic
Sally Chris Bernadette Sutton Andrea Bell Charlotte Morrow-dick Tatjana Agius Anonymous Samantha Phyllis Currie Tillie Sula Christine Redmond Anonymous Jesse R Tamez Stephen Calvert
Andrew Burford Deborah Hicks Anonymous Jenni Mitchell Troy Clare Harrison Anonymous Natasha Mills Loretta Buchhorn Janine Dent Yanna Jephson Anne Phyland Anne Phyland Anne Phyland Joey Condon - My Favorite Uncle
Til Hoey Christy Matthews Hannah Williams Denise Blackney Valerie And Ian Higham Sarah Missen Jasmina Shannon
Pat Hehir Alicia B Anonymous Anonymous Anonymous
Debbie.argy@gmail.com Argyropoulos Annie Busby
Audrey Kirkilewski-rice Carl Millar Megan Perera
Sbsa Lee Kaden Honig Ron Hayton Robyn Millar Sophia Anonymous

Nicole Zois
Chloe Williams Jenny Taylor Joanne Williams Tracy Edgar Anonymous Robbie Hardy Kerryn Robinson Sue Hambleton
April Shanks Sue Doughty Rhiannon Wright Nicole Jakeman Rebecca Wise Anna Tavilla Leah Doyle Brooke Thomas Micaela Jowett Jessica Tehan Aleksandra Acker Paul And Geraldine Williams Rachelle Morton Mary Gordon Shelley
Claire Newman Anonymous Anonymous Ailia Murray Kirsty White Archer And Tate Wright Lisa Craig Candice Dimieri Danielle, Max And Harry Anonymous Jenna Wittick
Michelle Ross Anonymous Lilian Baker Haylie Adair Lisa Cumming Hannah Van Stebbing Georgie Barton
Alecia M Nik - For Her Box Hayley Wilson
Gayle Ogston
Haylie Adair Kylie Young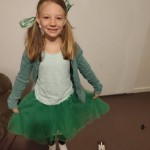 Jan Lyons Michelle Kleeham Erin Cairns Michelle Simoni Laura Eskici Mil & Luccas Whitlow Laura Smith
M!nt Family
M!nt Family Kerri-anne Williamson Marie Suttie
Zyleigh Smith Heather Cox Kim Che