We're walking 35 kilometres in The Bloody Long Walk. That's 46,200 steps in one day!
Lola's Legends are walking for the third year in a row, for our beautiful Leigh's Legend Lola! Lola is a 5 year old girl, living in Canberra with her mum, Kristi, dad, Josh and brother's Gerry and Ike.
Lola faces every day with determination, a smile and her cheeky nature! She is our miracle, and doesn't let mito hold her back, always determined to do whatever her brothers or friends are doing. She is the bravest little girl we know!
Help Lola's Legends raise as much money as possible to help find a cure or treatment for mito and save kids like Lola's life! these kids deserve a chance to live past childhood!
We know we'll cross the finish line exhausted and blistered, but that's nothing compared to what people with mitochondrial disease (mito) go through every day.
Mito robs the body's cells of energy, causing multiple organ dysfunction or failure. Mito can affect anyone at any age.
Please sponsor our walk to help fund research into desperately needed treatments and cures for this devastating disease.
Every dollar will make a difference!
It'll be bloody tough but with your support, we know we can do it. THANK YOU!
Thank you to our Sponsors Melrose High School Zenon & Co St Gregory's Primary School Glen Maskill Gouty Mcgout Halley Building Group Claire Frazer Amanda Basedow
Cheryl Wells Nathan Hitchcock Tim Curran Grahame Roach Mathew Griffin Chelsea Roderick
Hayden Turbitt Robert Hughes Jo Evans Kathy Klugman Anonymous Julie Wheelhouse Anonymous Sophie Rogers Kristy Poole Robert Hughes Rob Heferen Brendan Maher Rutledge Family Jon And Kylie Poulter
Lisa Freebody Lisa And Trevor Hughes Trevor And Lisa Hughes Sam And Tash Wells Trevor And Lisa Hughes Matt Cahill River And Banjo Wheatley Stefanie Lowe Christine Cameron Anonymous Rosalind Wythes Angela Sallecchia Cathy And Rob Terry Voveris
The Snoozas Sandra O'neill Angela Sallecchia Anonymous Sophie, Anthony, Leo And Lily Joanne Huxley (dwyer)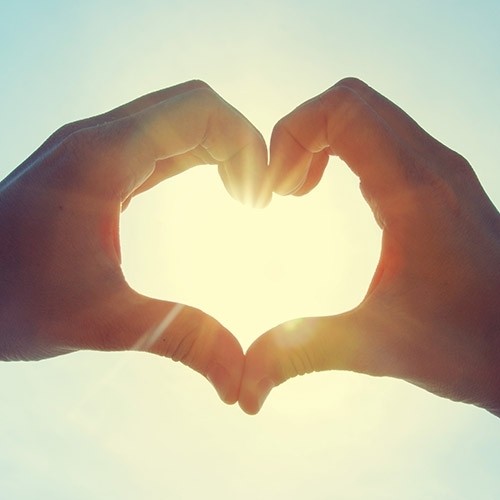 Di Leanne Russell Phoebe Stevenson Hayley Limbrick Kathryn Downie Paula Steve Dinh Sal And Jack Tozer Price Rural Management Jenni Mitchell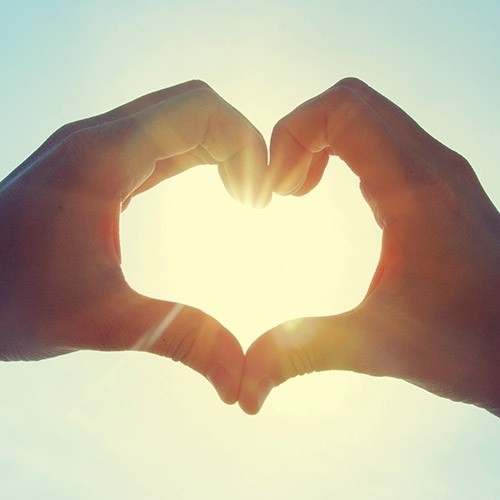 Tanya Woodland Sybil Busby Rita Pelle Sam And Emma Van Meurs Sarah Whlan Miriam Gerrick James Chisholm Anonymous Mclean Family Kim Limbrick Cathy Francis Kaye Grant Dale And Peter Matcham Nat&andrew Castrission Kim Smith Alana Haskew Richard Morton Anonymous Seth
Kerry Wensing Anonymous Lynette Conron Robyn Frost Robyn And Brad Lanagan Kate Green Vyt Vilkaitis Chris Sharkey
Keryn Thiele Anonymous Dianne Bravo Robert Hamburger Judy Rogers Hayden Johnson Pat Hobday Owen Jones
Catherine Charalambous Carmel Jarvis Clare + Luke
Marilyn Mitchell Mark Evans Claire Clode Sarah Maxwell Lauren Le Cerf Sue Packer Marilyn And Lawrence Mum And Dad Michelle Caputo Diana Esber
Lewis Hirst Hannah Harvey Rachael Watson Anonymous Steve Bastoni Stephanie Leedham Bill And Carmen Hamburger Daniel Vigliotta Helen Brownlie Alison Cranky Midget? Mel Taylor Mel Taylor Janica Morella Hayley Jackson Hayley Jackson Melonie Lloyd Selina Thompson Mazzer Robert Hamburger
Yvette Turner Jane Nolan Pat And Gill Evan Bramwell Greg Murphy Theo Pantazis Justine & Conny ! Anita Dwyer Jo Platt Jenny Bourke Linda Cam Jason Meagher Carmen Sara Wheatley Carmel Curran Steve Healy Gail Slater Rachel Short Laurie Smith Renee Redhead Rachael Seselja & Kaan Nix Colleen Hazell Lauren, Evan And Daisy Tuohy-johns Wendy Neal Jennifer Borg
Pamela Moffat Geoff Arney Kate Attwood Jade Williams B And Tons Thompson Tennile Newton Maree Attwood Renee Attwood Hayley Price Carol Baldry Emily Temple Jaelea Skehan J Crack Selina Carney Robert Hanlon Imogen Atanassoff Louise Aspinall Louise Aspinall Mary Bruce Grace Taverner Lesley Dowling Caitlin Bladin Anonymous Boyd Mccarron Anonymous Anonymous Leanne Breen Kayleigh Blazic W & N Taylor Wendy Yarram Craig Watson Pauline Ure Marie Bartlett Marie Bartlett Russell & Norma Clanfield Robert Hamburger Sam Darmody Jonathan Oddy Brendan Morling
Daphne Cordingley Kev And Jude Ticehurst Anonymous Rochelle Cooper Nick Burnett Anonymous Kelly Delaney Cindy Tan Holly Heidi Barbour Carolyn Lade Margot Guzzardi Julie Collins
Bec Burfoot Emily Luck Jade Williams Kato Amanda Butz Carl Butz Ruth Mahon Simon Brackenridge Kristi Lloyd Amy Rust Melissa Agius Susan Arney Kathleen Beattie Cheryl Wells Barb Cherry Jess Solomos Cheyne Lovekin J Mo Mark And Hailz Lachie Noonan
Alissa Mifsud Tg Melissa Beban Liz Taiseni Alistair Dennett Kate Attwood
Carl Butz Trysh Logan Jones Trysh Logan Jason Mccully Tash Therese Eccleston Lloyd Scroope Emma Ellen Keeffe Laura Edwards Marg Mackay Kate Attwood
Michelle Angel Kate Attwood Pinks Anonymous
Theresa Luff Peter Mclaren Pinks Mahani Taylor Adam Mahon Stephanie Corciran Tony Mills
Tamara Chapman Anonymous Sophie Fisher Eileen Dallwitz Cathy Huxley Rennae Tozer Ch Jules Mhairin H Kellie Stokes Aine Mcauley Kellie Stokes Lynn Hart Katie Bell Lucy Sedlacek Lucy Sedlacek
Natasha Radulovich Karli Ross Renee Spinks Ant Carnovale
Simon Agius Sarah Peascod Devin Sando Devin Sando Tony Dowd Tracy Weston Eleanor Mcmillan Tanya Mcsweeny Anonymous Anonymous Scotty Palmer Anonymous Kate Mcconchie The Chicks Lena Culnane Trudy Dwyer Anonymous Nick Godden Anonymous Joel Mcgregor Bre Tozer Rob Morris Anonymous