Brilliant team effort
You have all made a wonderful contribution just by signing up to do the walk. Your fundraising efforts have also been fantastic. A sincere thanks all round.
My training has been a little bit erratic, so I may be relying on adrenaline and good company to get me over the line. Don't forget, good shoes, good socks and good cheer are essential! See you Sunday.
Memorial
Sadly, I lost my beautiful son to this atrocious disease on the 11th July. I witnessed the way MERRF horrendously stripped him of any quality of life. He kept going until the end and remained positive and hopeful. That's why I am determined to support organisations that provide much needed research grants to help others with Mito and eventually find a cure.
Personal Story
My son  suffers from a rare mitochondrial condition called MERRF that causes severe fatigue, greatly impaired mobility, and neurological and cognitive issues. It was only diagnosed in January 2018 following a seizure. The disease is degenerative and his condition has greatly deteriorated in the last 18 months. In short, the future does not look good for him. I intend raising awareness through The Bloody Long Walk to enable much needed research and ultimately finding a cure for this disease.
We're walking 35 kilometres in The Bloody Long Walk. That's 46,200 steps in one day!
We know we'll cross the finish line exhausted and blistered, but that's nothing compared to what people with mitochondrial disease (mito) go through every day.
Mito robs the body's cells of energy, causing multiple organ dysfunction or failure. Mito can affect anyone at any age.
Please sponsor our walk to help fund research into desperately needed treatments and cures for this devastating disease.
Every dollar will make a difference!
It'll be bloody tough but with your support, we know we can do it. THANK YOU!
Thank you to our Sponsors Floreancig Smith Building Surveyors Matthew Shine Grandma Jean
K Yong Brian Mccullagh Marie Taylor Josephine Palermo Julie Skuja Tucker Hatfield Pty Ltd Anne Westwood Jenny Nolan Helen Anstis Corina Costin Barclay Family Ann Scanlan Marg And Greg Tormey Anonymous
Bea Watkins Jane Dixon Kim Beissel Cathy Clark Rob Webb Joanne Trzcinski Leanne Cunnold
Melissa Chen
Phyllis Paterakis Toni Andreevski Cameron Hall Michelle Skinner Helen Murray
Yuanlin Chen Edwina Mcdermott Rob Hartnett Carrie Kennedy
Kate Walker
Malte & Laszlo Wagenfeld Anonymous Cathryn Jordan Alex Roy Dana Louise Bonadeo Shu Tan Robin Hunter Therese Le Lynne Curtin Brett Hope Ann Styles Jude Barley Trish Carney Suzanne C Tipton Judy Styles M And P Jane Hutchinson Dora Longmuir Marilyn Baker
Thea R John And Dina Pattison Wuff Keeble
Hannah Dittrich Barrie Beissel Meli Panayiotidis Donald Scott Jane Mackay Jackson Bronwyn Petrongolo Philip Robertson Katherine Grossi Martin Power
Steve Holly, Tim And Alfie Xo Castle Family
Freda Caragounis Sue Angus Evelyn Culnane Sal, Caro And Ollie Linton Watkins Marilyn Hunter Fran Capelli Carolyn White Jocelyn Howell Rosemary Hunt Alison Crosweller Amanda
Elizabeth Boyden Nicola Lodge Kate Wardlaw
Angela Spehar Anonymous Anna Patricia Malbon Rochelle Bugno Steph Georgie Cathy Belcher Lisa Cartwright Martin Power Marylin Devlin Kathy Evans Michelle Walsh Dawn Gellatly-hofland Javette Hamilton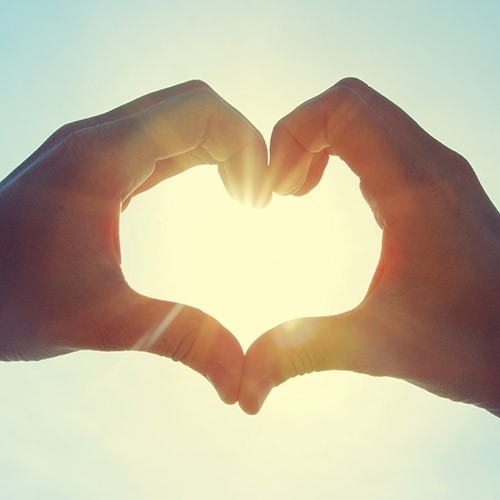 Jane Foley Cath Lyon Camilla Tierney Melissa Loucas Helen Witchell Kristina Wearing Kevin Masci Anthelia Tzanis Pam Rycroft Eve Bold Stuart Partridge
Chrysi Polymeni Deb Ganderton Marietta Kokkas Kristina Wearing Kristina Wearing Angelina Speranza
Wanita Motley Nelson Mathews Helena Spyrou Lesley Burcher Eva Bruce Cristina Pozzan Bernadette Mcshane Toby Verey Michelle Bowler Anonymous Tamara Bowles Amanda Cornwall Brent Lamb Anonymous Kim Mckenna Laura M
Ella O'sullivan Raymond Butt Hilary Anonymous Tina Whittle Samantha Poole Mike Cullinane Anastasia Panayiotidis Jenny Hunter Susan Llewelyn Jasmine Kaye Louise Nicholls Natasha Key Irene Fitzpatrick Susie Wilkinson Gary Hunter Anonymous Tim Hosemans Helen Rolton Anonymous Anonymous Niki Matziaris Adam Hough Suzanne Patterson Anonymous Nikki Mcconnon Michael Beres Ronni Dee Molly Rizzo Marisa Canzano Jane Grimshaw Helen Bakowski Laura Jenny And Geoff Anke Pfeiler Carolyn Rogers Jean Wanmer Elizabeth Crowther Lauren Mifsud Krissi Shephard