SEARCH FOR YOUR NAME BELOW AND FIND YOUR RESULT ON YOUR FUNDRAISING PAGE
DOWNLOAD THE FULL RESULTS
Download the full results including rankings or search for your name above to view your individual time on your fundraising page.
Download Results
IS YOUR RESULT MISSING OR INCORRECT?
Click the link below to report a missing or incorrect result.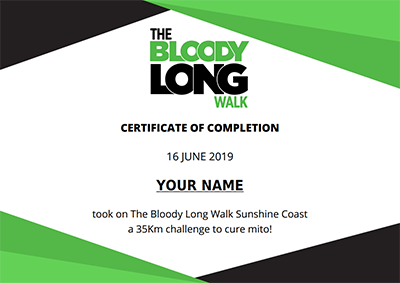 DOWNLOAD YOUR COMPLETION CERTIFICATE
Click the button below to download your personalised Bloody Long Walk completion certificate!
Get Your Certificate